Christine Neill, 2018 Baker Artist Award Finalist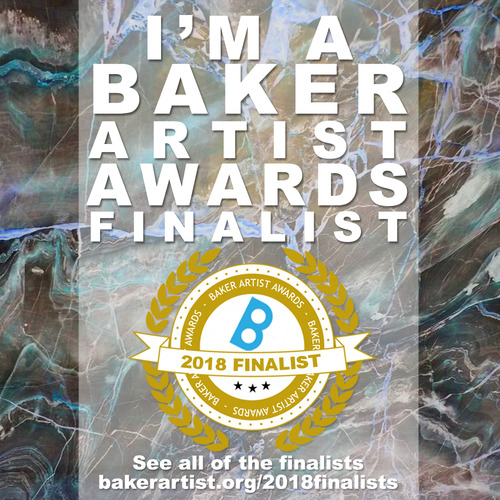 The Baker Artist Portfolio's is an online site for Baltimore Region visual, literary and performance artists to post their work.

I am a finalist for the 2018 Baker Artist Awards.

click Here to see my 2018 Baker Artist Portfolio.
---
Artist Residency, The Studios of Key West- December 16, 2017 to January 14, 2018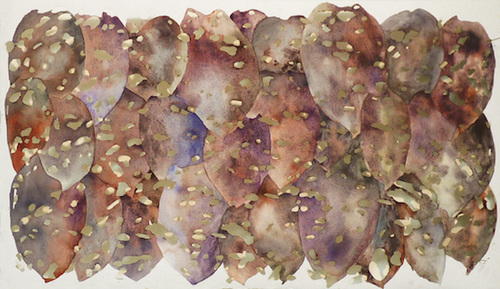 Above Image: Holey Leaves, Violet, 2017
Watercolor on laser cut paper, 18 x 32 inches

From mid-December 2017-mid-January 2018, I attended an amazing artist residency at The Studios of Key West, engaging in studio work and on-site research of natural habitats. The Studios of Key West, TSKW, is the center of an important arts and literary community, which engages local residences and draws participants from across the US.

I observed firsthand the disturbing effects of climactic changes and extreme weather. During my residency I visited Everglades National Park, Big Cypress National Preserve, Dry Tortugas National Park, and in Key West ,The Tropical Forest & Botanical Garden, The Wildlife Center, The Garden Club and The Eco Discovery Center, researching, drawing and photographing. I interviewed park personnel, took notes in exhibit centers, photographed, did on-site studies, collected literature and purchased reference books. The widely precarious state of the environment in the Florida Keys and beyond became progressively apparent.

Working in the studio, I completed four mixed-media pieces and did preliminary studies, drawings and watercolors for new works which I will continue developing the spring, summer and upcoming year's sabbatical.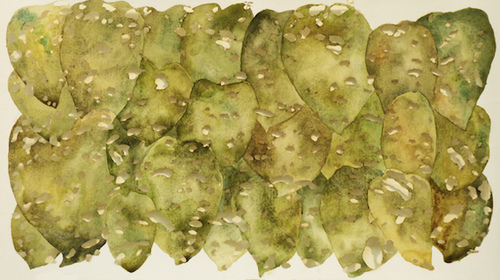 Holey Leaves, Green, 2017
Watercolor on laser cut paper, 18 x 32 inches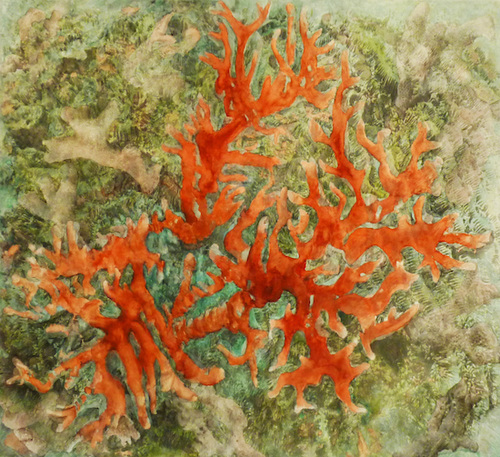 Red Death, 2017
Watercolor on archival ink jet print, 36 x 30 1/2 inches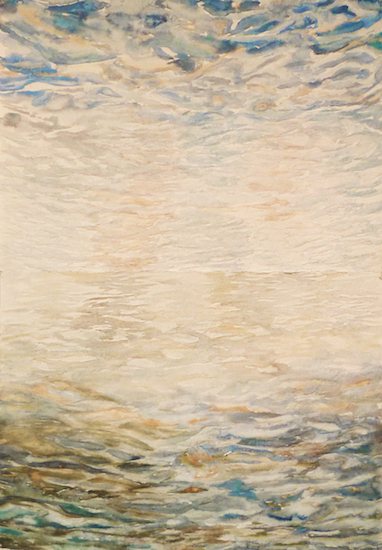 Milfoil vs. Laurel, 2018
Watercolor on paper, 44 x 30 inches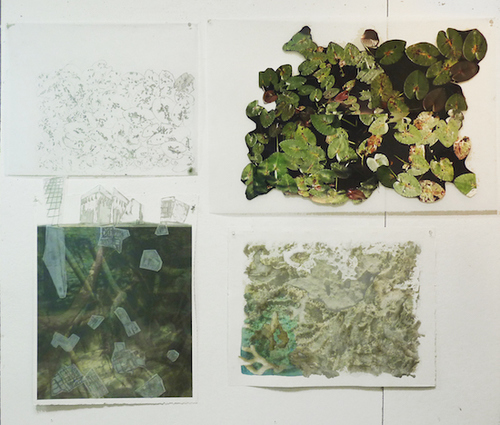 Studio studies, 2018
watercolor, collage, ink pencil and digital photographs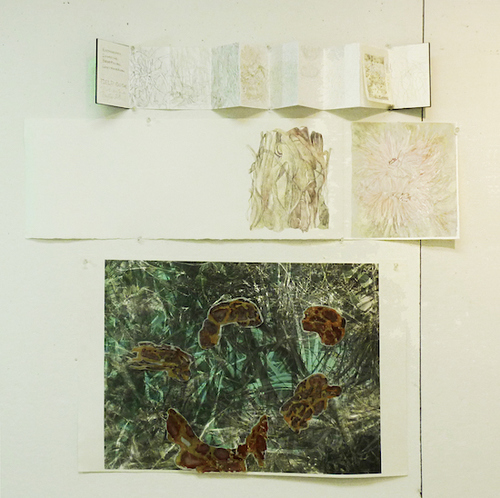 Studio studies for Field guide, 2018
Artist book, watercolor, and pencil